Christina Galasso
Detroit (Hamtramck) artist Christina Galasso in her home studio. She shares the space with her partner, artist George Rahme.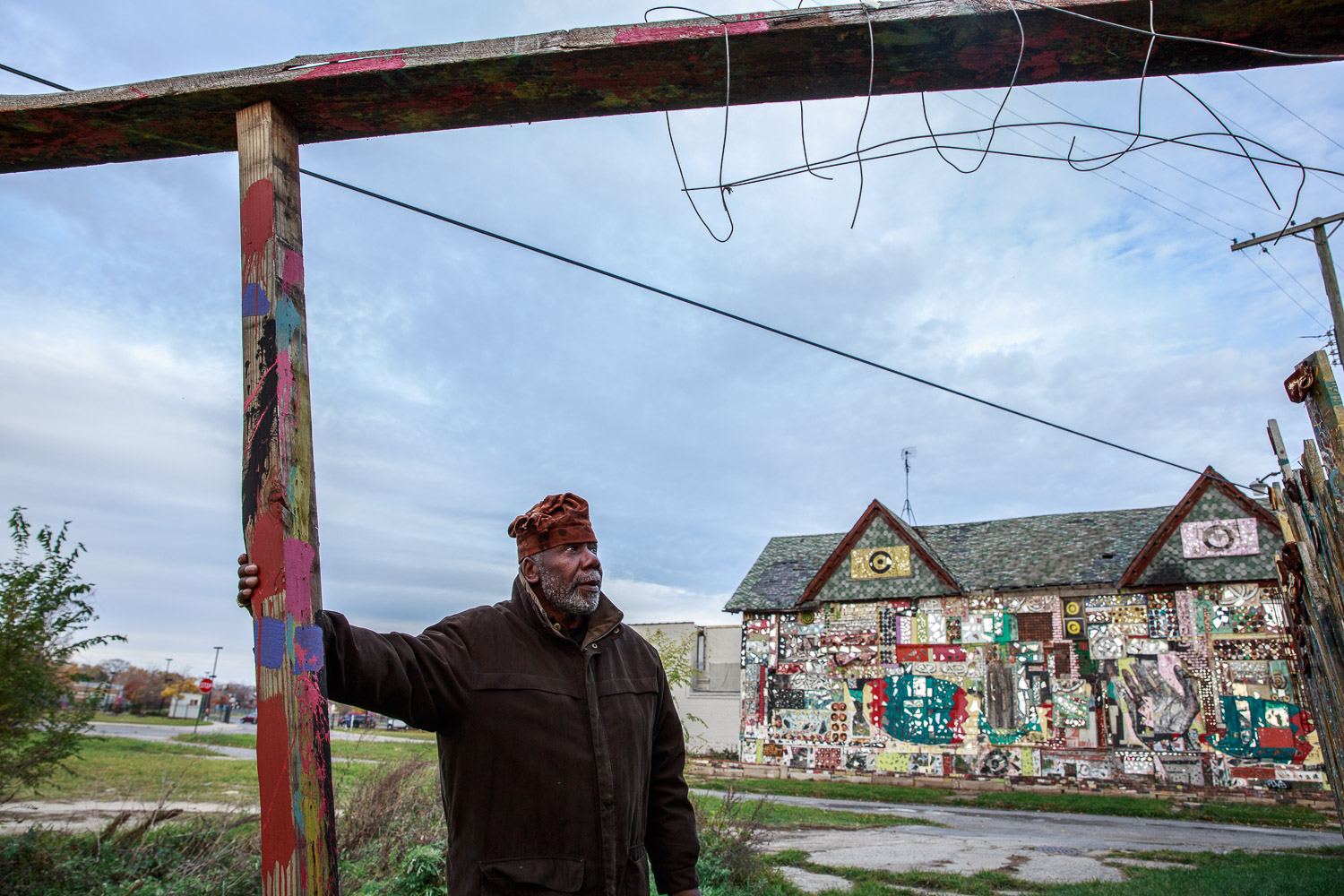 Olayami Dabls
Detroit artist and cultural historian Olayami Dabls outside of his African Bead Museum and public art project, "Iron Teaching Rocks How to Rust."
George Rahme
Detroit (Hamtramck) artist George Rahme working a collage in his home studio. He shares the space with his partner, artist Christina Galasso.
Popp's Packing
Detroit (Hamtramck) sculptor Graem Whyte at Popp's Packing, a studio, gallery and activity space founded and run by Whyte and his wife, artist Faina Lerman.
Devin Foote, growing in Detroit
Tiff Massey
Metalsmith and jewelry designer Tiff Massey at the Talking Dolls studio, a collective of Cranbrook Academy of Art alumnai located in a former toy warehouse in east Detroit.
"Our garden is profitable, at least, spiritually!" Labrosse Farm founder Dawn DeMuyt pronounced, beaming. Local urban farming zealots like DeMuyt have made Corktown, Detroit's oldest extant neighborhood, one of its most vibrant.
Marcus Dixon, Detroit Bikes
Detroit metalsmith Marcus Dixon examines a bike frame manufactured in a west Detroit former automotive factory.
Anna Atanassova mixes seasonal cocktails with locally-sourced ingredients at Detroit's James Beard-nominated Selden Standard.
Zak Pashak, Detroit Bikes Founder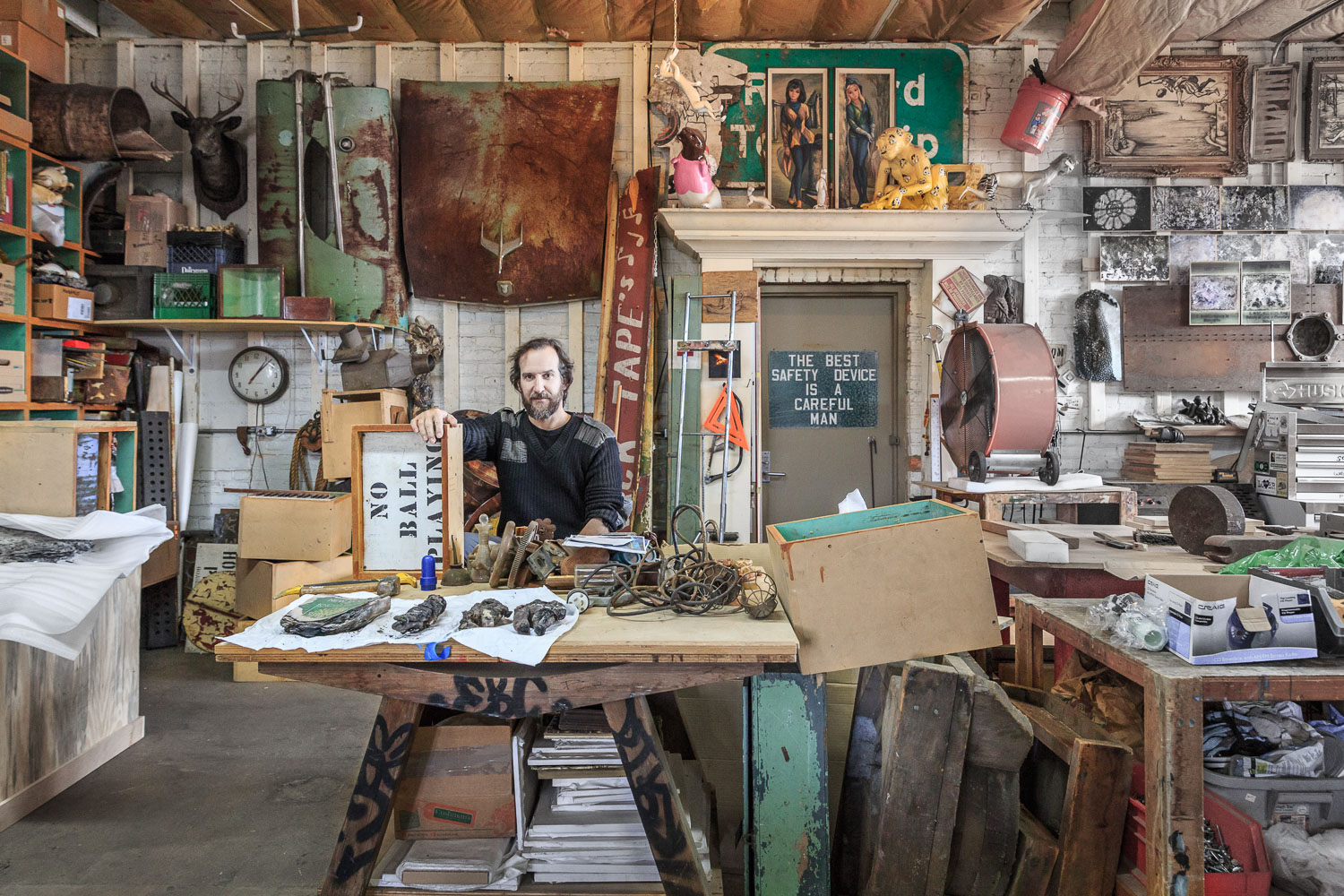 Scott Hocking
Detroit artist Scott Hocking in his residential studio.
Big Pete
"Big Pete" Barrow, an organizer of John's Carpet House, announces the final act before lights out at a Detroit summertime Sunday blues tradition. Midwestern musicians perform for free in an empty lot on Frederick Street. City officials recently threatened to shut down the jam sessions, citing a failure to secure permits.
Made in Detroit
Almost 50 years ago deadly riots shook Detroit for five days. The city smoldered with economic, racial and social friction long after 483 recorded fires were extinguished. Hundreds of families became homeless and ultimately hundreds of thousands left town. The tax base dwindled, education quality declined, and many schools closed.
Today, blocks from where the 1967 12th Street riots started, a four-acre organic farm flourishes on the grounds of a former elementary school. On the west side, an abandoned automotive part factory is retooled as Detroit Bikes, a burgeoning bicycle manufacturer.
The conditions are not all rosy. Detroit's violent crime rate is the worst in the nation. "You sure you want me to leave you here?" a skeptical Uber driver asked on a recent urban farm visit.
This work acknowledges contemporary Detroit makers: artists, chefs, growers, craftspeople, cultivating everything from organic Chinese baby cabbage to public art installations.