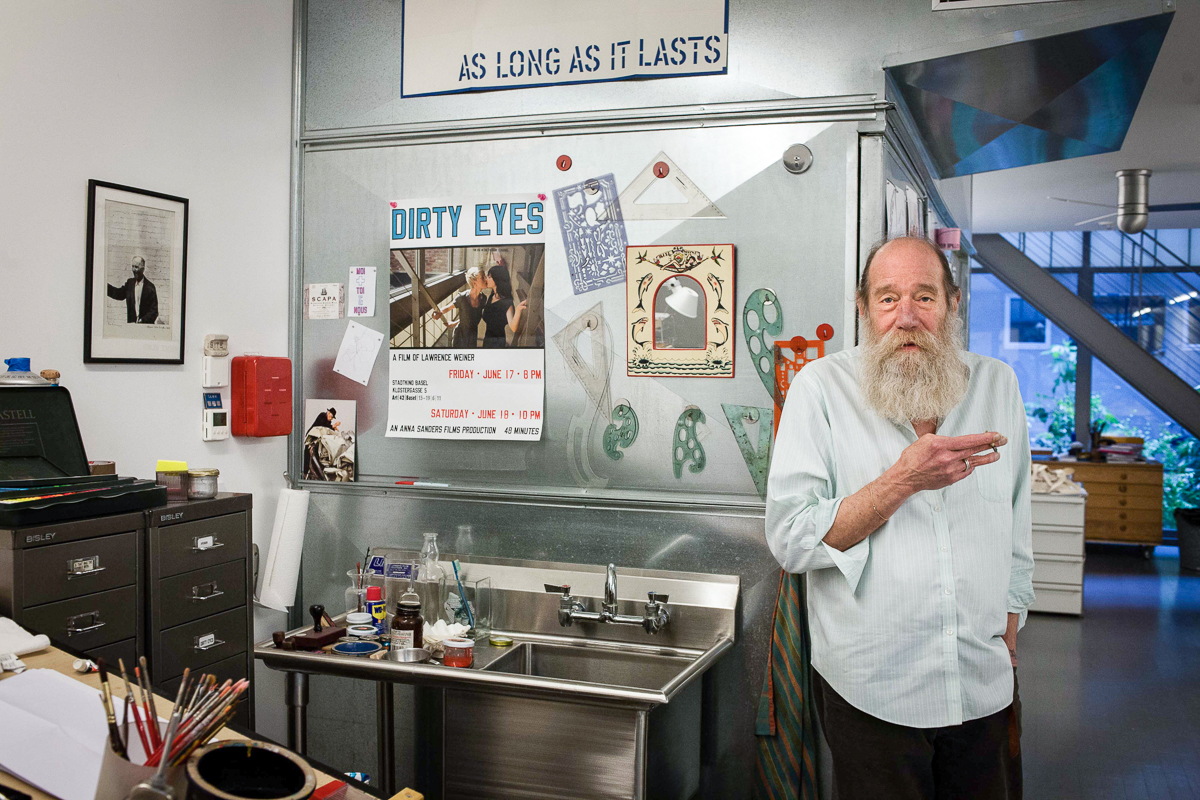 Lawrence Weiner
New York artist Lawrence Weiner in his West Village home studio.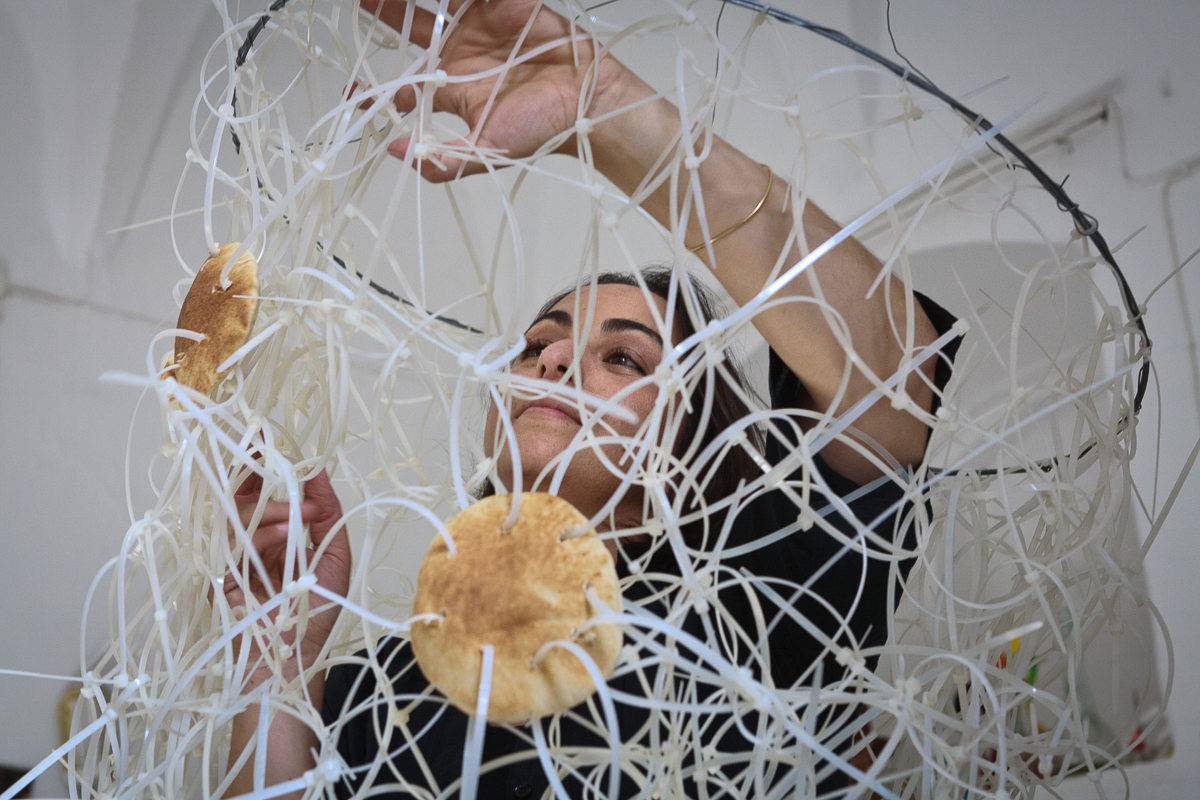 Rana Bishara
Palestinian artist Rana Bishara weaves a wedding dress of pita bread and plastic handcuffs in her Beit Jala studio.
George Rahme
Detroit (Hamtramck) artist George Rahme working a collage in his home studio. He shares the space with his partner, artist Christina Galasso.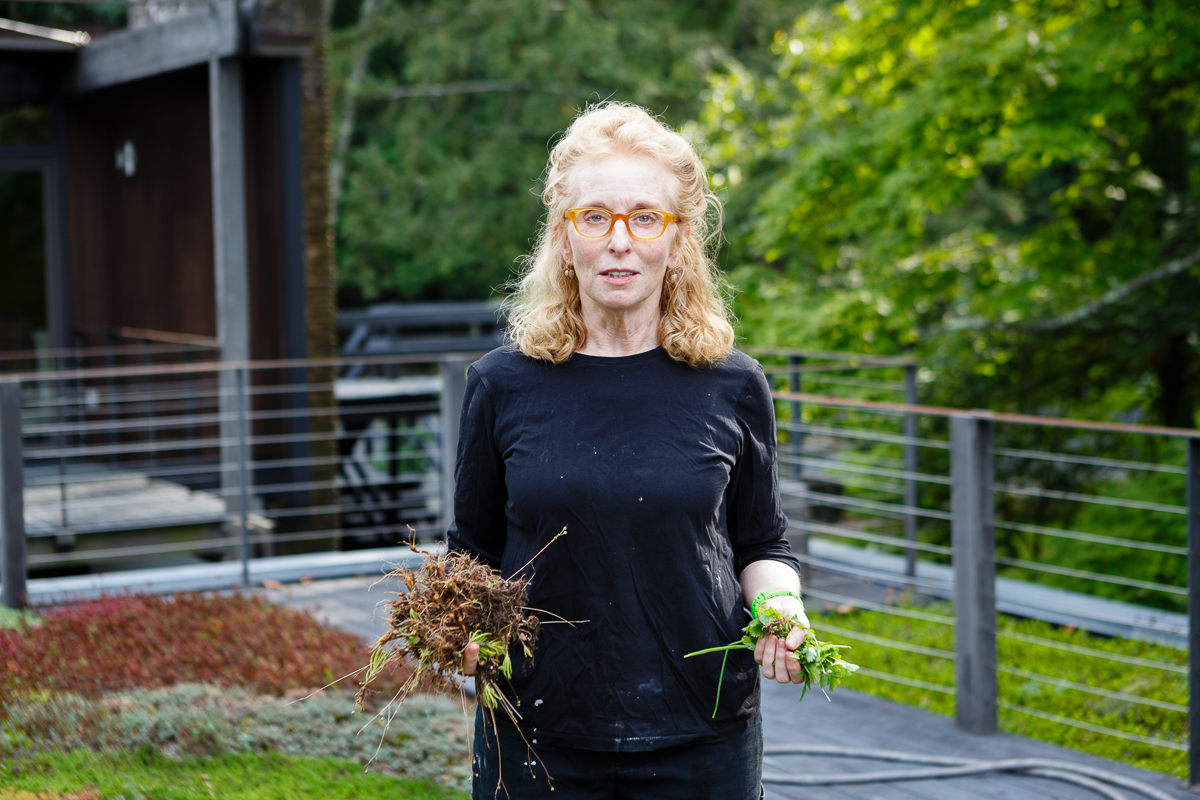 Arlene Shechet
New York artist Arlene Shechet on the green roof garden of her Woodstock studio.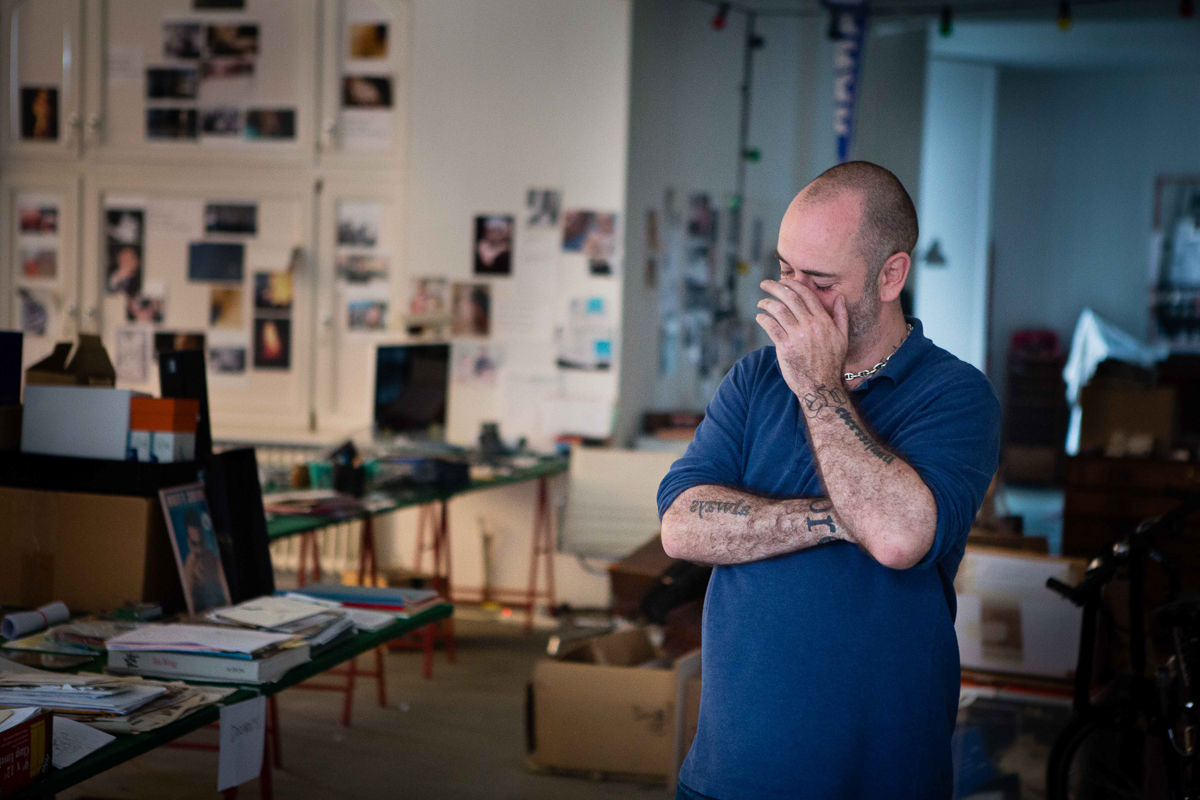 Douglas Gordon
Scottish artist Douglas Gordon in his Berlin studio.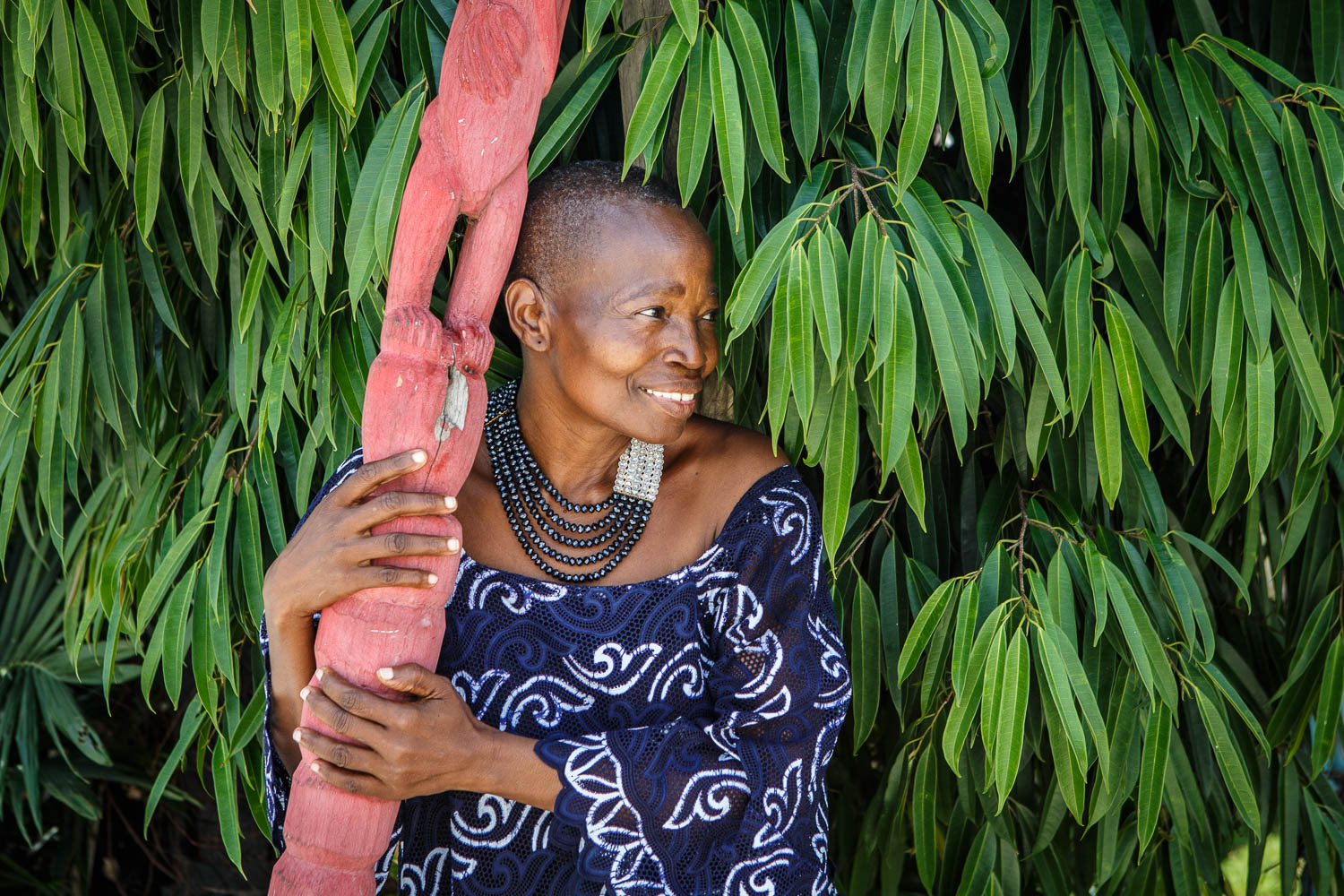 Chief Nike Davies-Okundaye
Nigerian artist, gallerist and entrepreneur "Nike" prepares for guests at her Lagos gallery.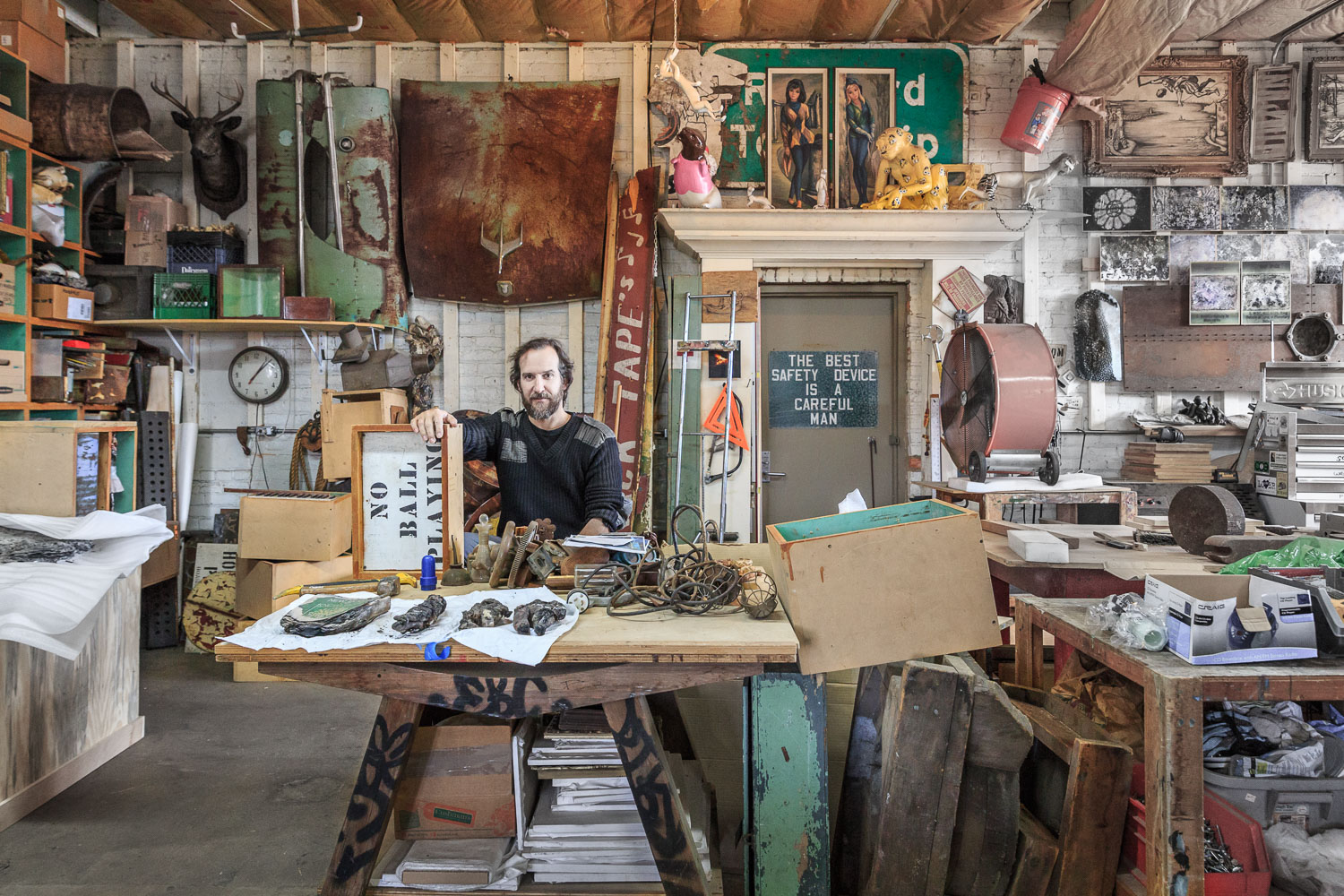 Scott Hocking
Detroit sculptor and photographer Scott Hocking often works with found objects and abandoned spaces.
Khaled Jarrar
Palestinian artist Khaled Jarrar in his studio near Ramallah.
Christina Galasso, Art of Studio
Detroit (Hamtramck) artist Christina Galasso in her home studio. She shares the space with her partner, artist George Rahme.
Moby
Richard Melville Hall, the prolific singer-songwriter, D.J., photographer, activist and entrepreneur, pictured in his Los Angeles home studio.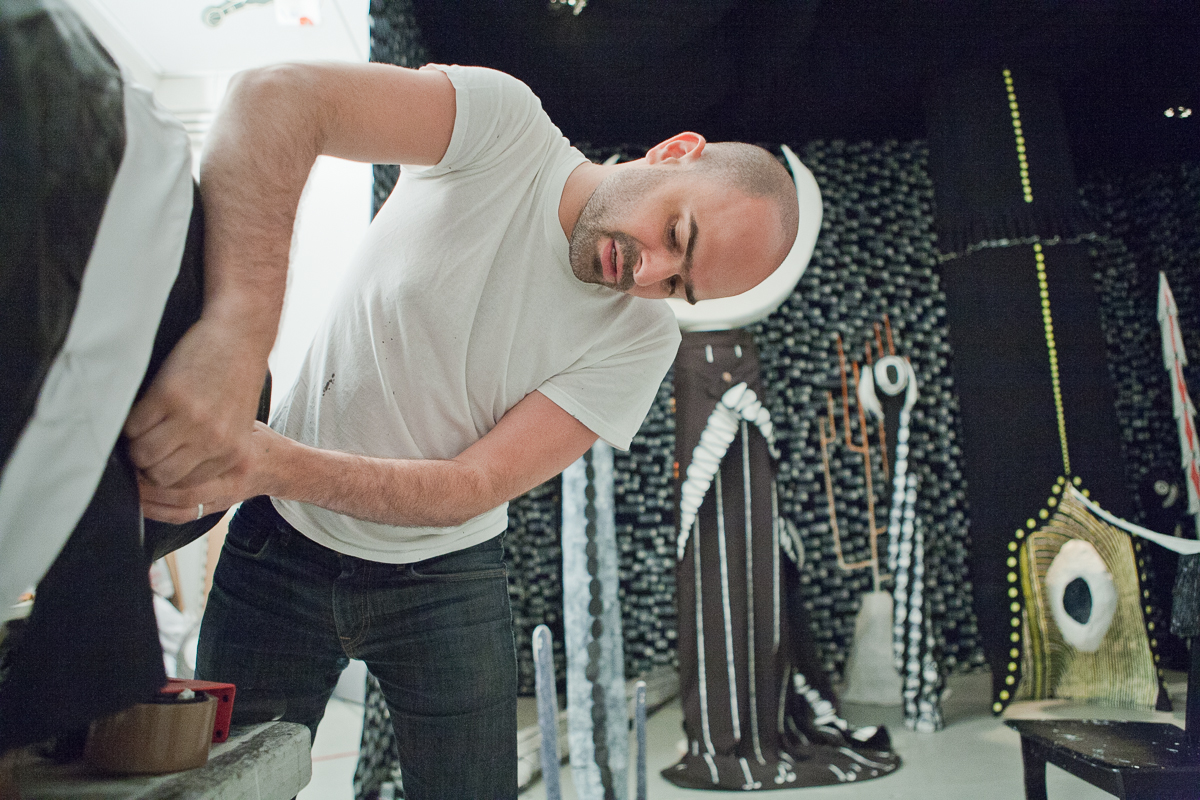 Matthew Ronay
Matthew Ronay in his New York studio.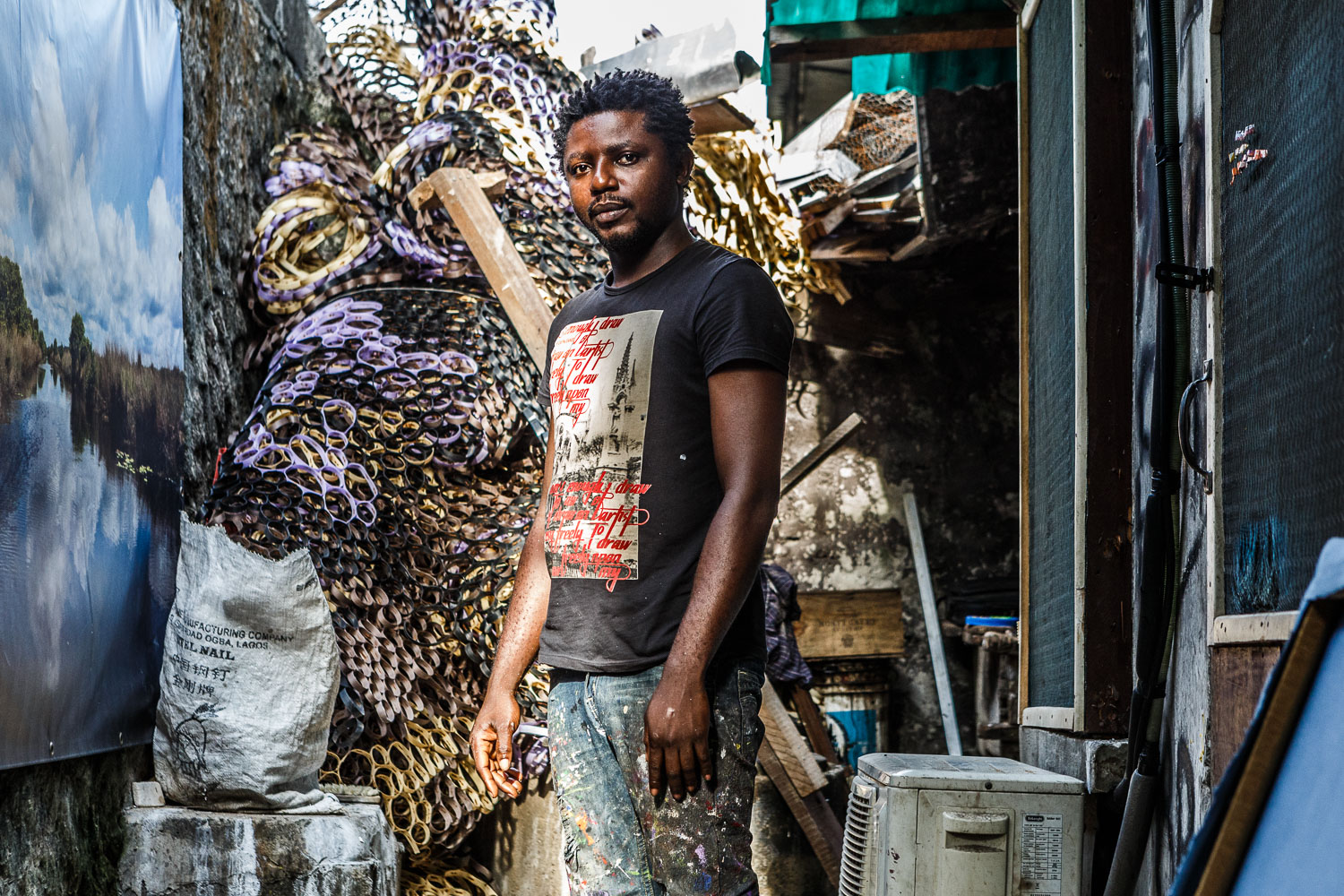 Obinna Makata
Nigerian artist Obinna Makata, on the doorstep of his Lagos studio at the African Artists Foundation.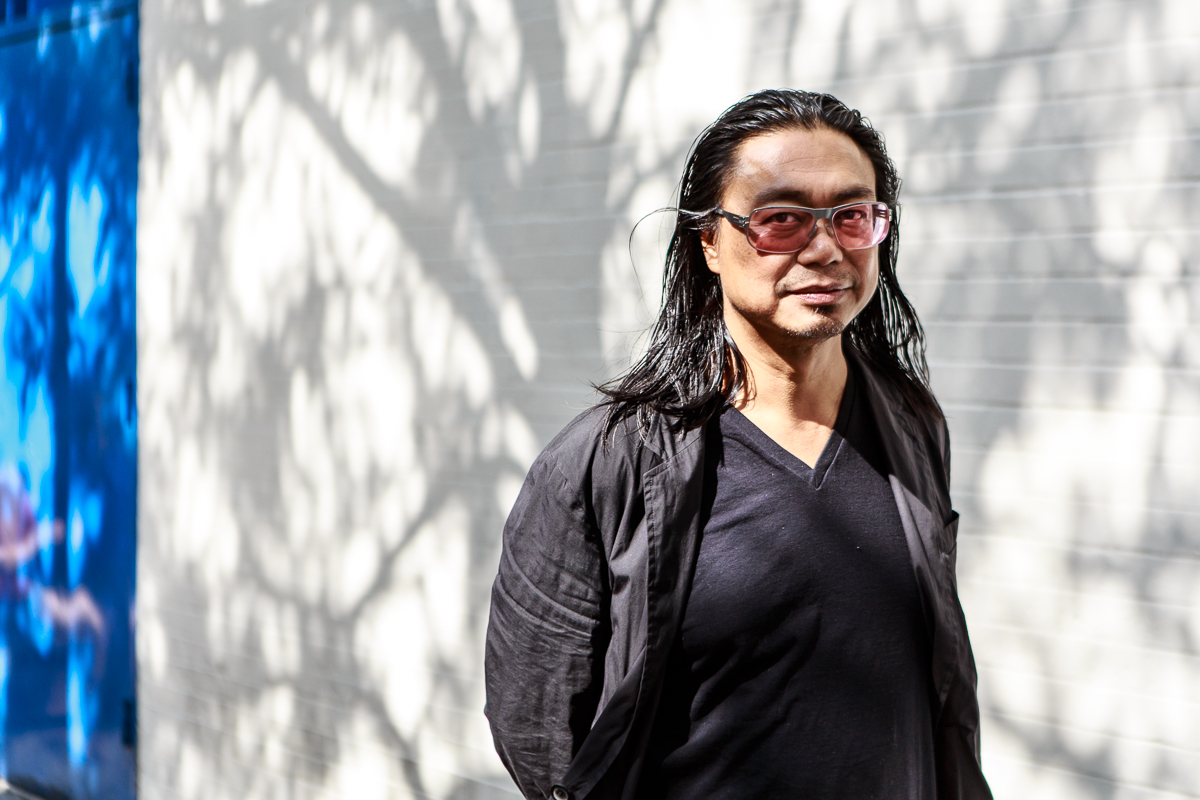 Rirkrit Tiravanija
Rirkrit Tiravanija in his East Village neighborhood.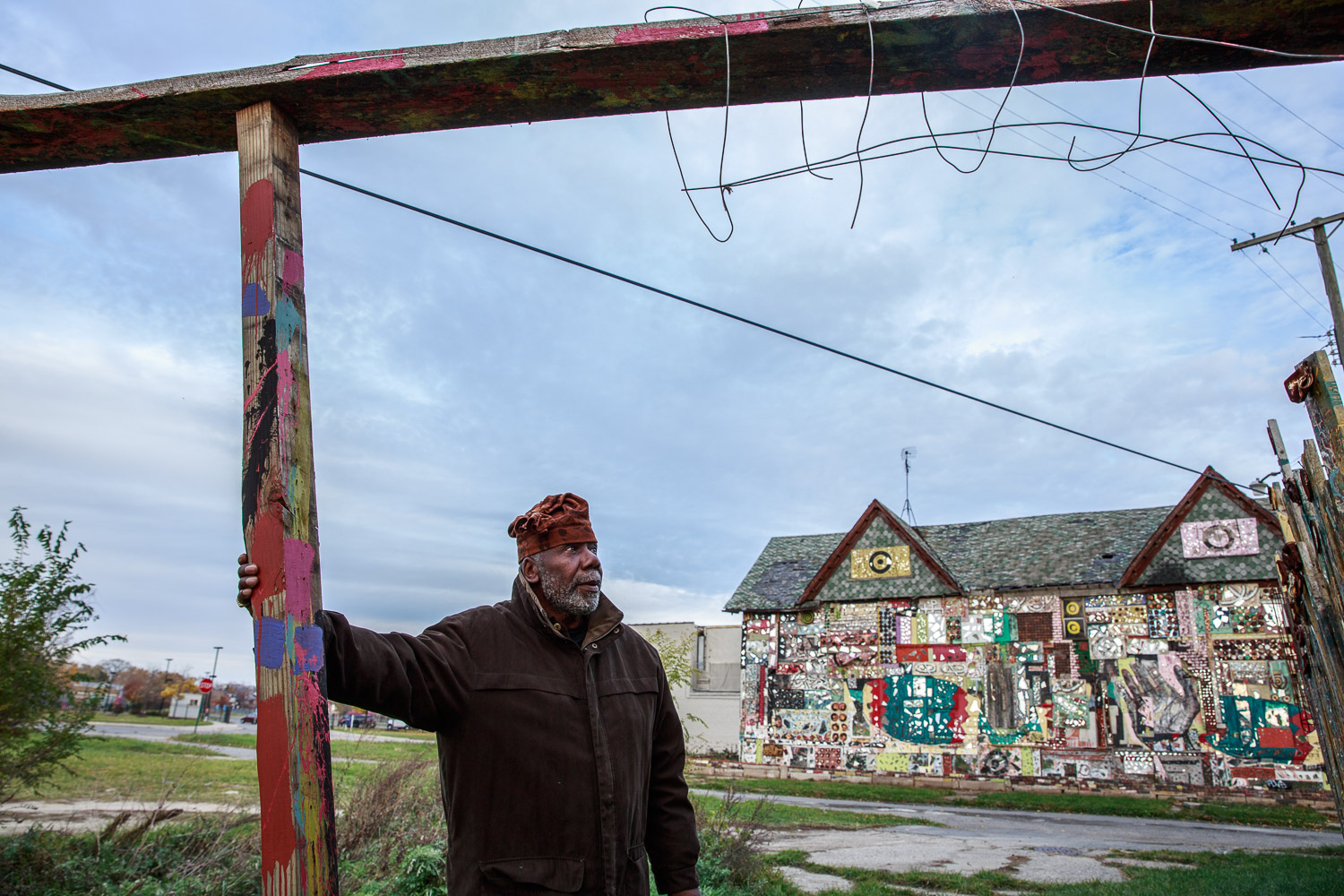 Olayami Dabls
Detroit artist and cultural historian Olayami Dabls outside of his African Bead Museum and public art project, "Iron Teaching Rocks How to Rust."
Art of Studio