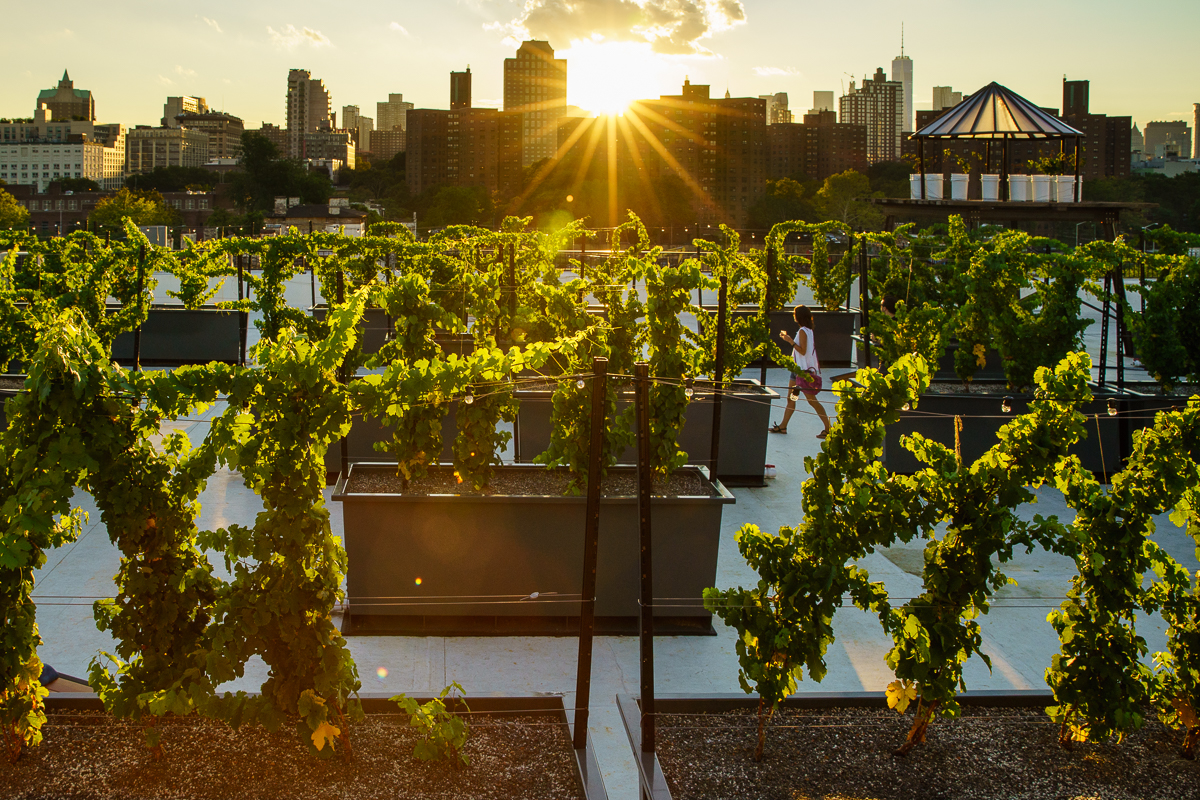 Rooftop Reds
The first commercial rooftop vineyard is now filling glasses atop Brooklyn's Navy Yard.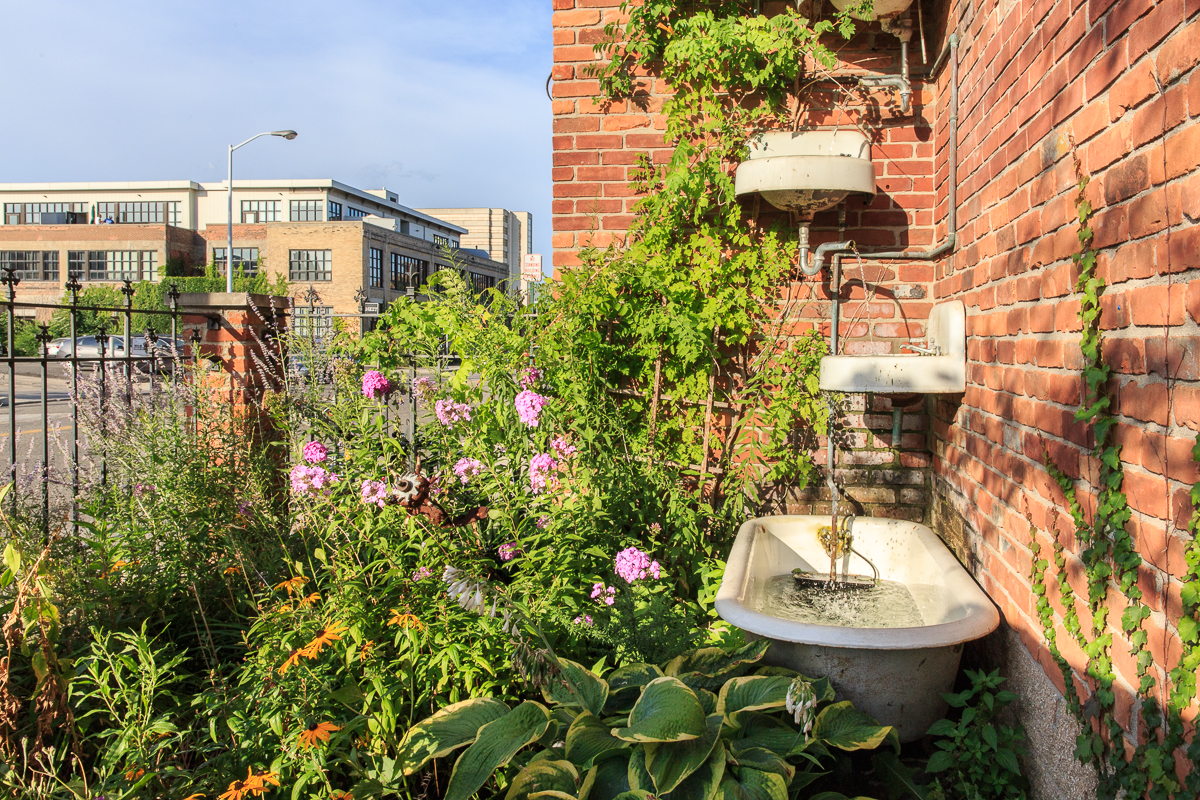 Detroit's Traffic Jam & Snug restaurant grows herbs, vegetables and flowers in every outdoor spot possible.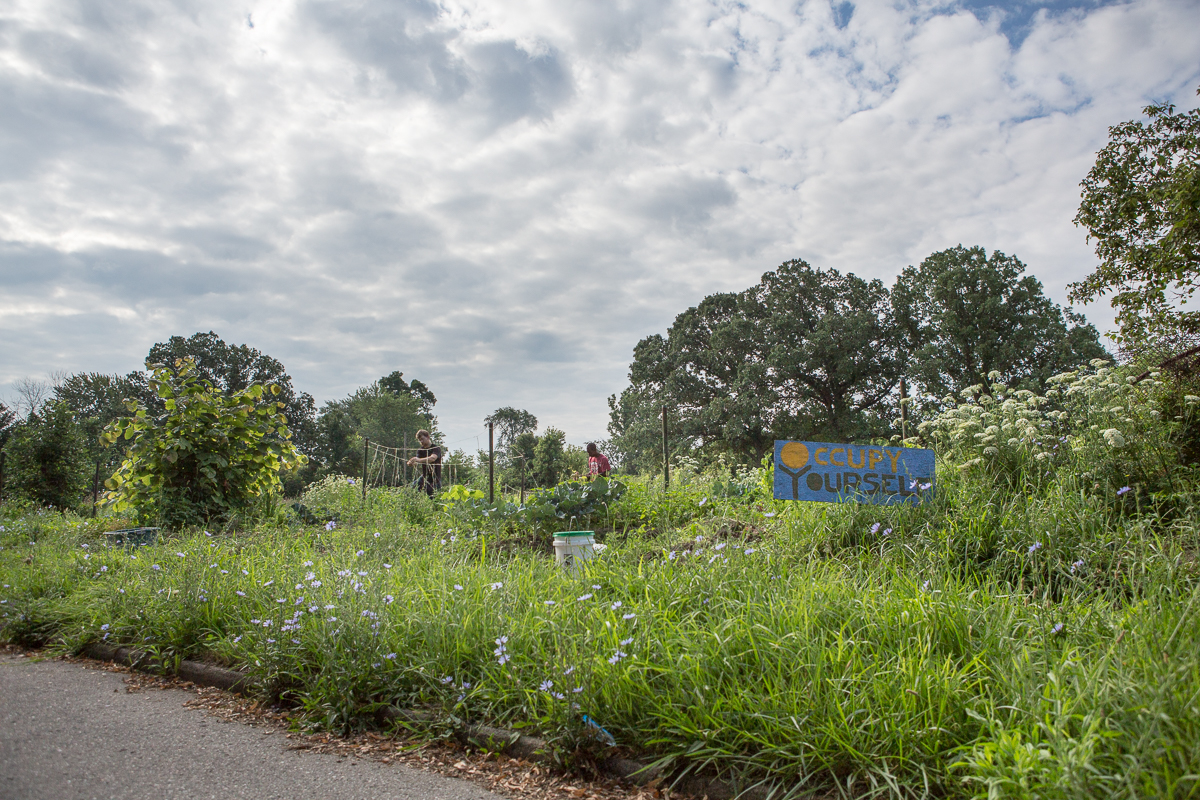 Detroiters take over acres of abandoned and underutilized spaces, growing food in neighborhoods that lack supermarkets and access to fresh produce.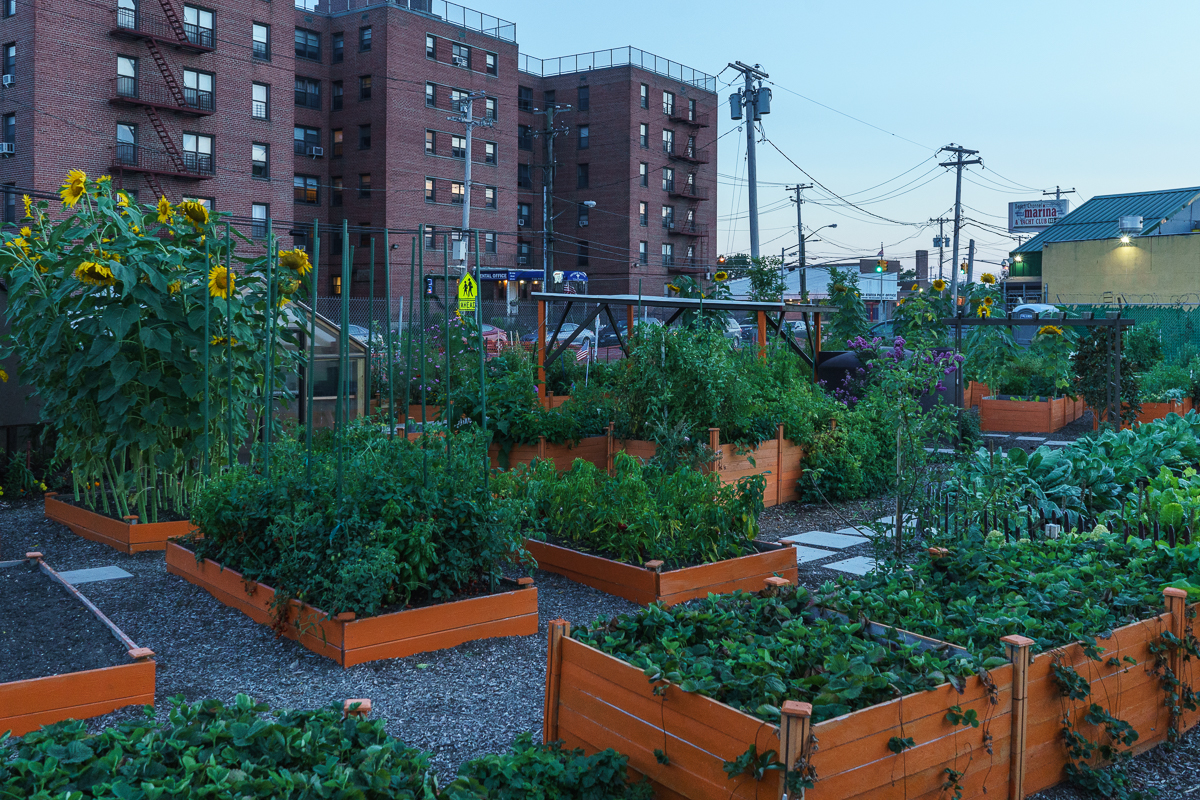 When Hurricaine Sandy shuttered many small grocers Rockaway Youth Task Force seeded a local response to the scarcity of fresh produce. Today it is one of the largest youth-run community gardens. In addition to learning about farming and healthy eating, youth pick up entrepreneurial and customer service skills operating a weekly farm stand.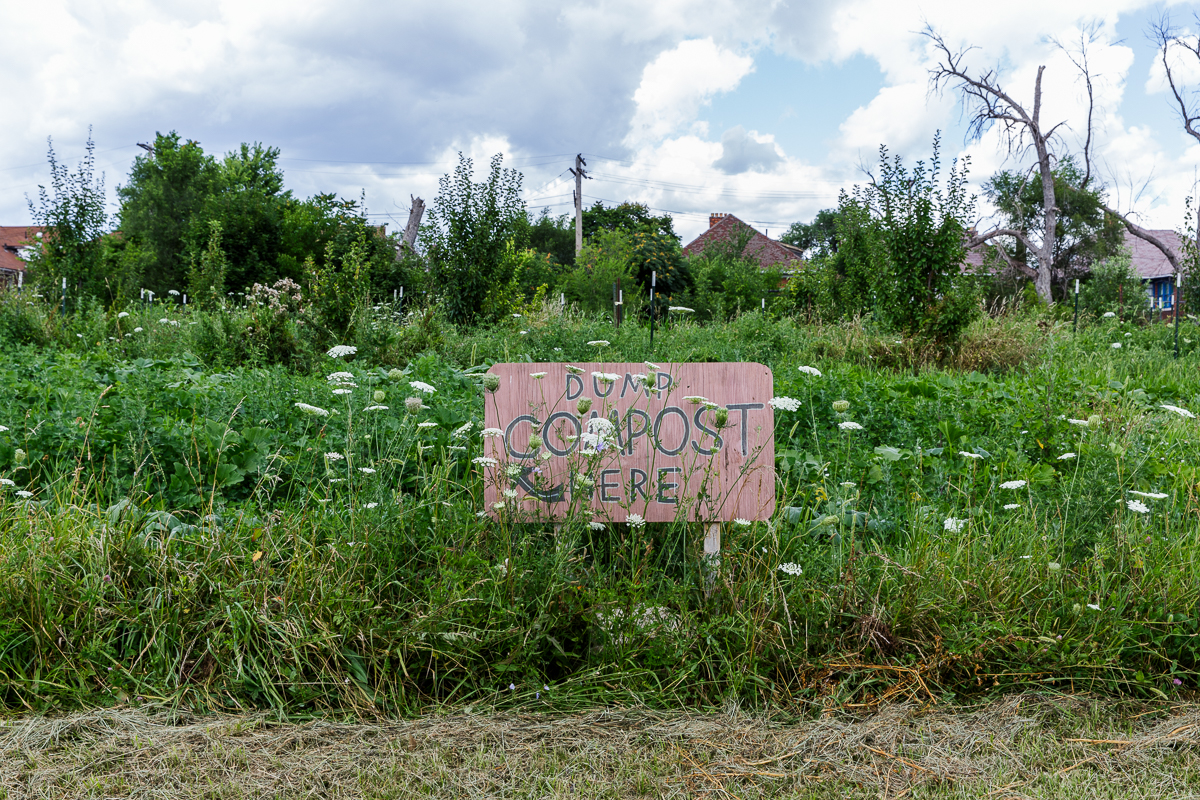 Neighbors are invited to dispose of compost at Detroit's Food Field.
Plant Food Wine's edible garden yields many delicacies at the restaurant in Venice, CA.
Off the grid in central Detroit, Food Field utilizes rain collection tanks for irrigation.
On a hot day, the temperature up here can be over 130 degrees, so we added shades. - Carolyn Howard, on the roof of Traffic Jam and Snug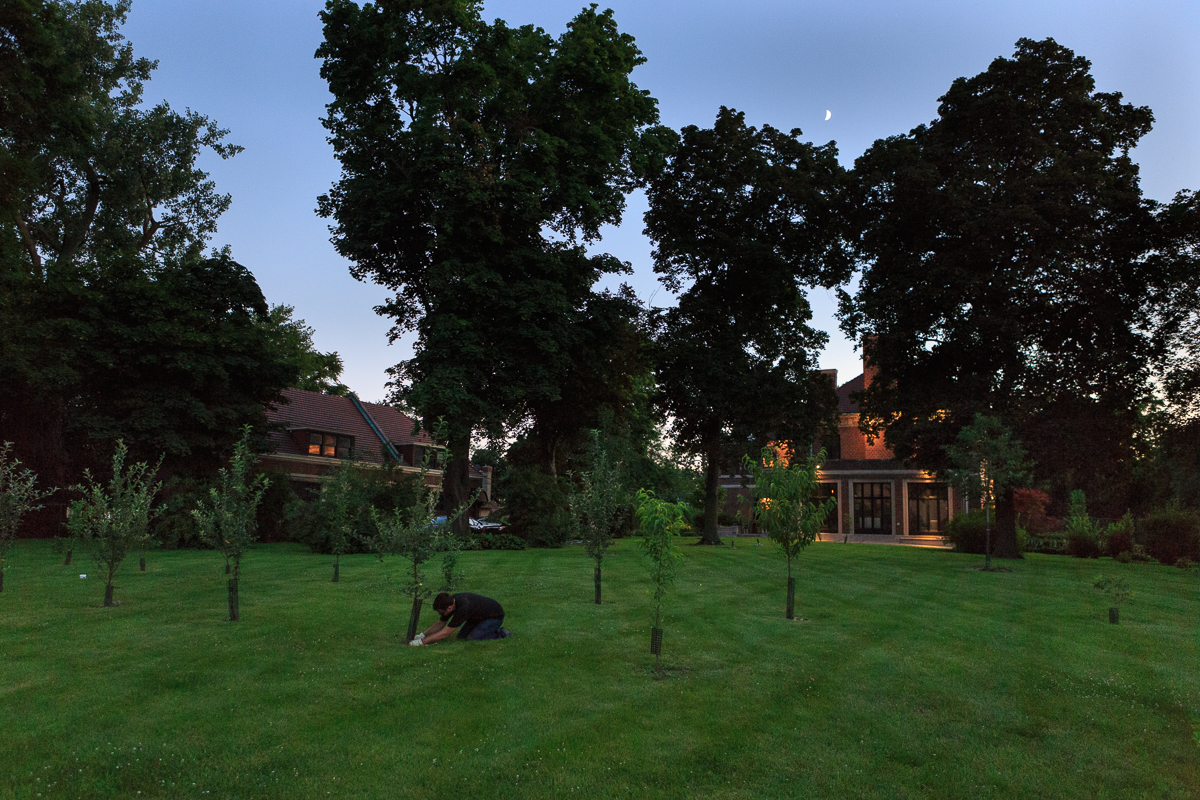 Detroit Bikes founder Zak Pashak removes Japanese beetles from fruit trees on his front lawn in Detroit's Boston-Edison Historic District.
Gwen Meyer's Japanese heirloom sunflowers, grown at Labrosse Farm in Corktown.
Mowed grass, a couple of signs and a smattering of fruit trees mark Food Field's perimeter.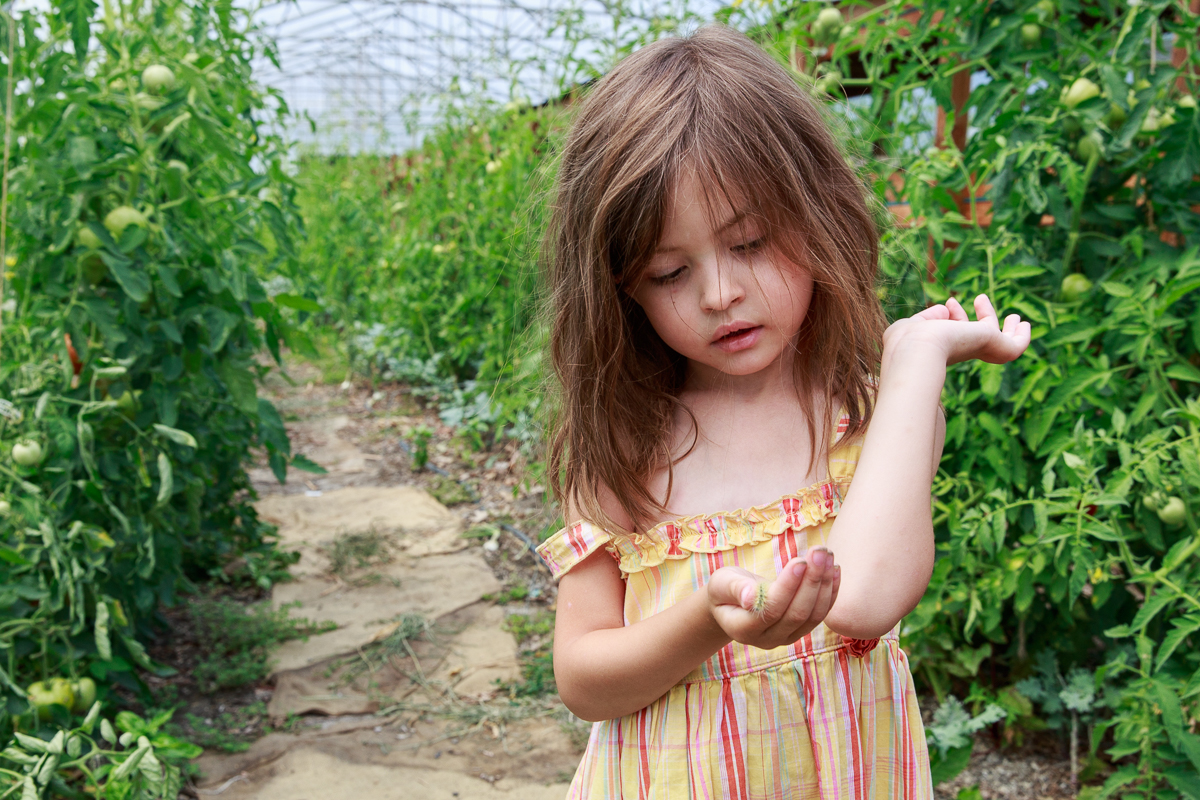 Calliope and her sisters took a break from visiting baby turkeys to show me around a hot house in their Detroit neighborhood.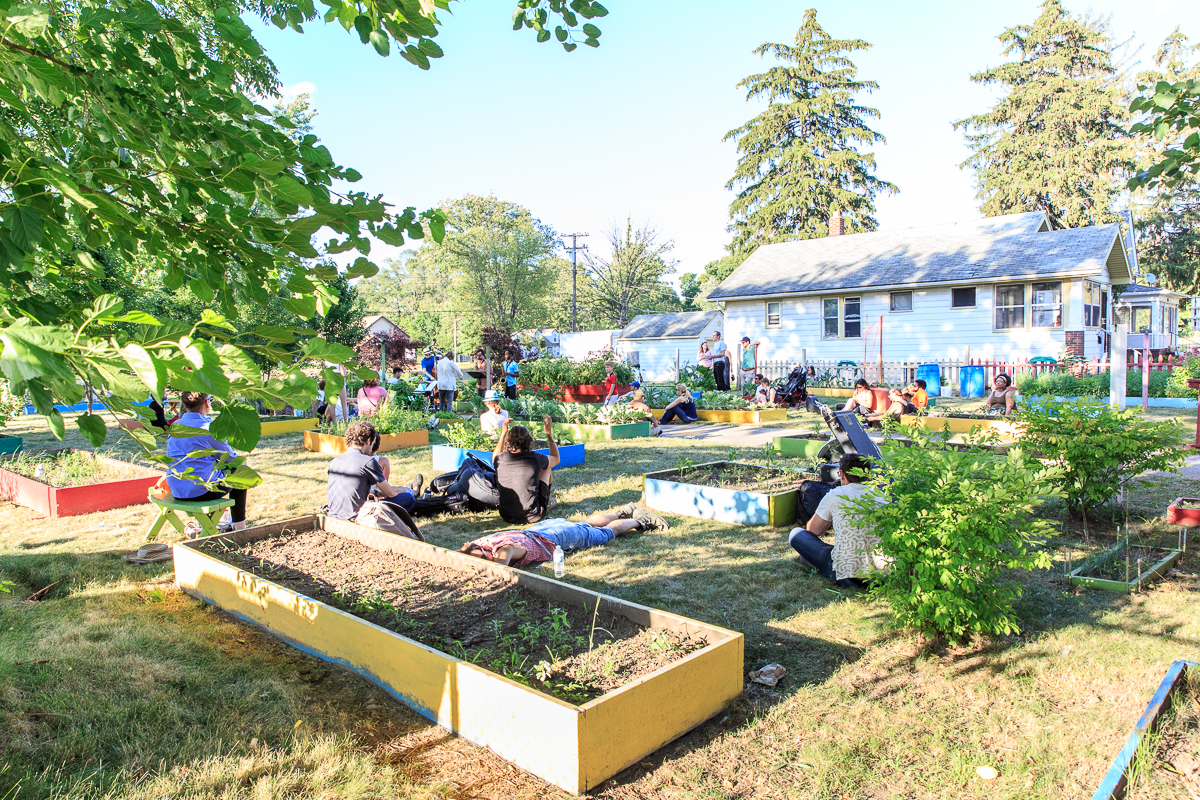 Brightmoor Sidewalk Music Festival, Detroit.
Cooling off in Detroit's Riverwalk gardens.
Marshall Fredericks' bronze "Frog" (1970)
With Canada on the horizon, Detroit Riverwalk visitors stroll, bike and splash in the gardens.
Craft cocktails such as "Me and a Flowering Tree" and "A Song About Bleeding Hearts" are as seasonal and locally sourced as Selden Standard's cuisine.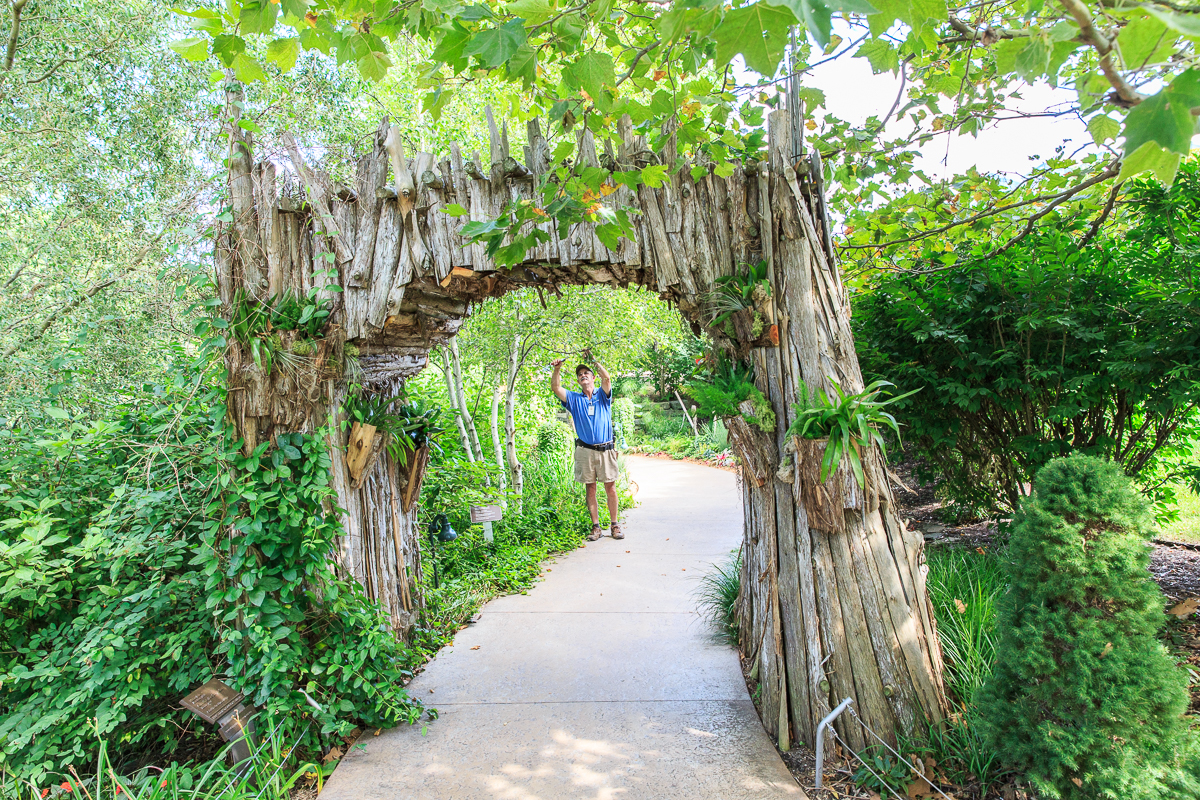 Lead horticulturist Ian Warnock prunes a path to the Storytelling Gardens.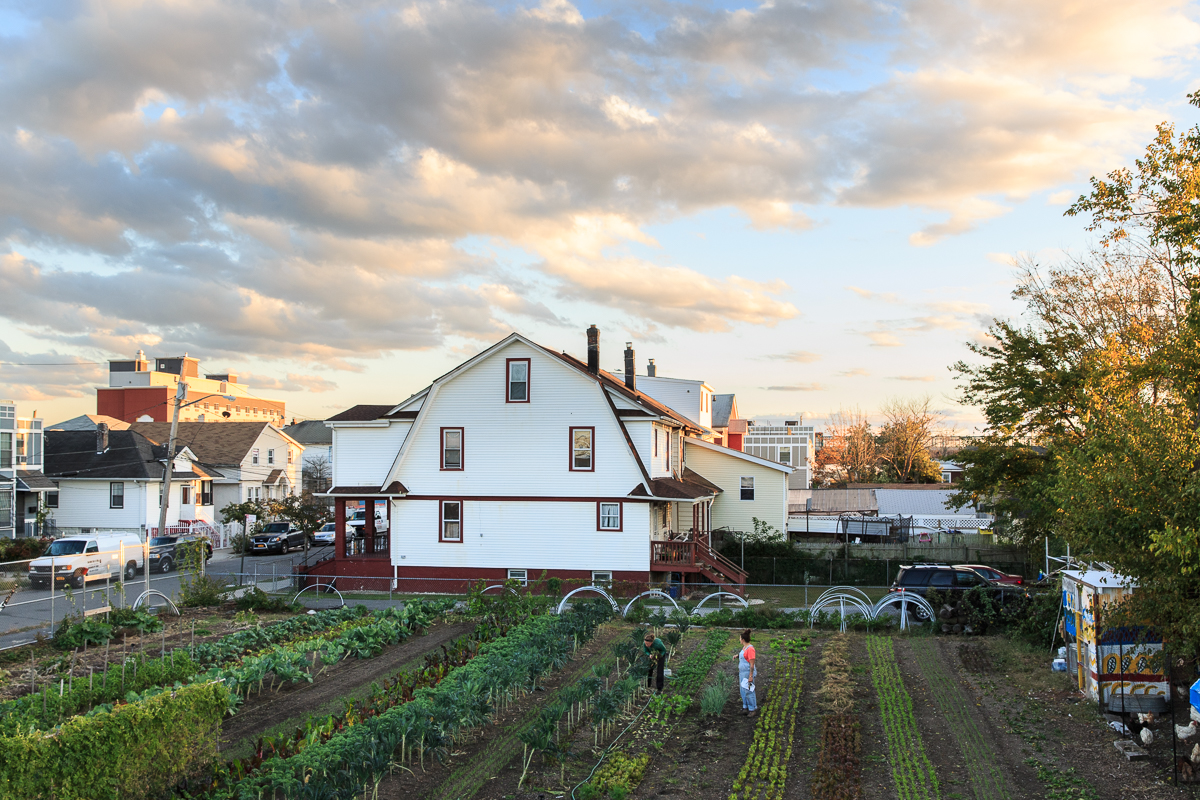 Growers Heidi Woolever, founder of Rockaway Herbs, and Marymichael D'Onofrio of Arts in Parts, prepare for Saturday pickups at Edgemere Farm in New York City.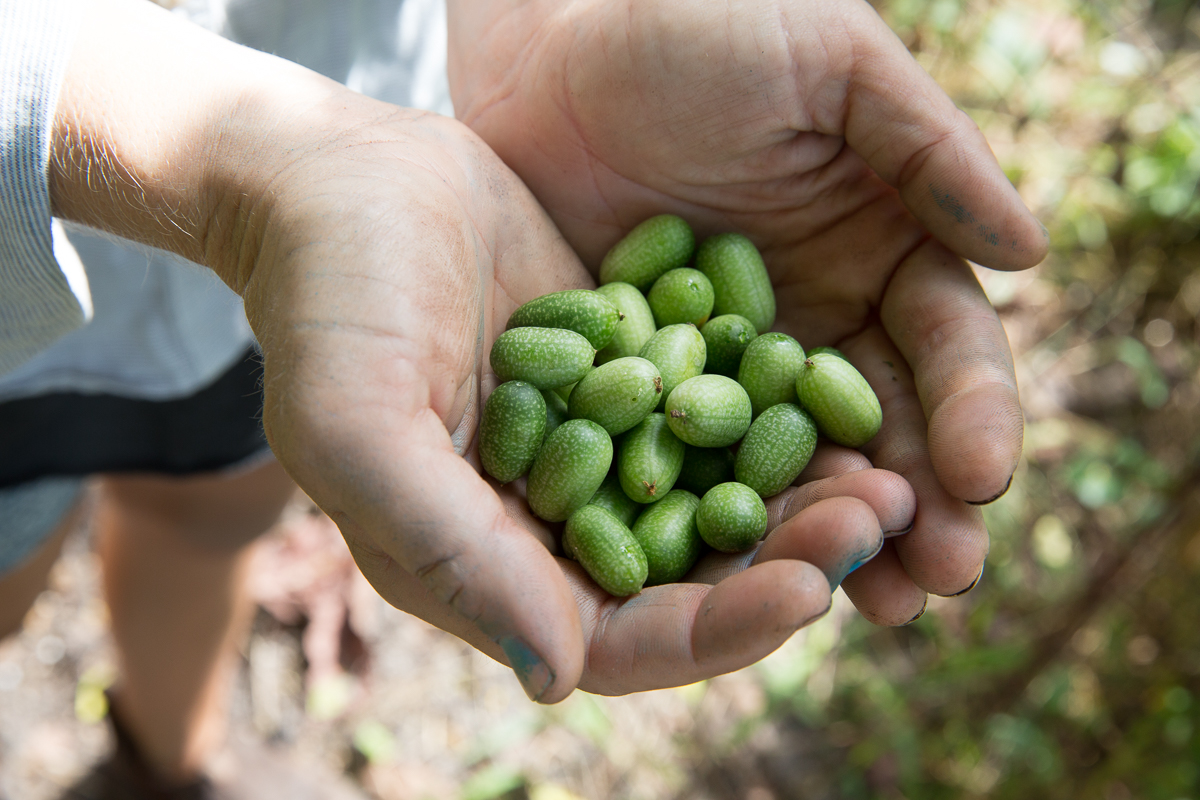 Mouse melons taste a bit like cucumber. I love the name because you can just see a mouse sitting down to picnic with them. - Tiffany Noe, co-founder of Miami's Little River Cooperative.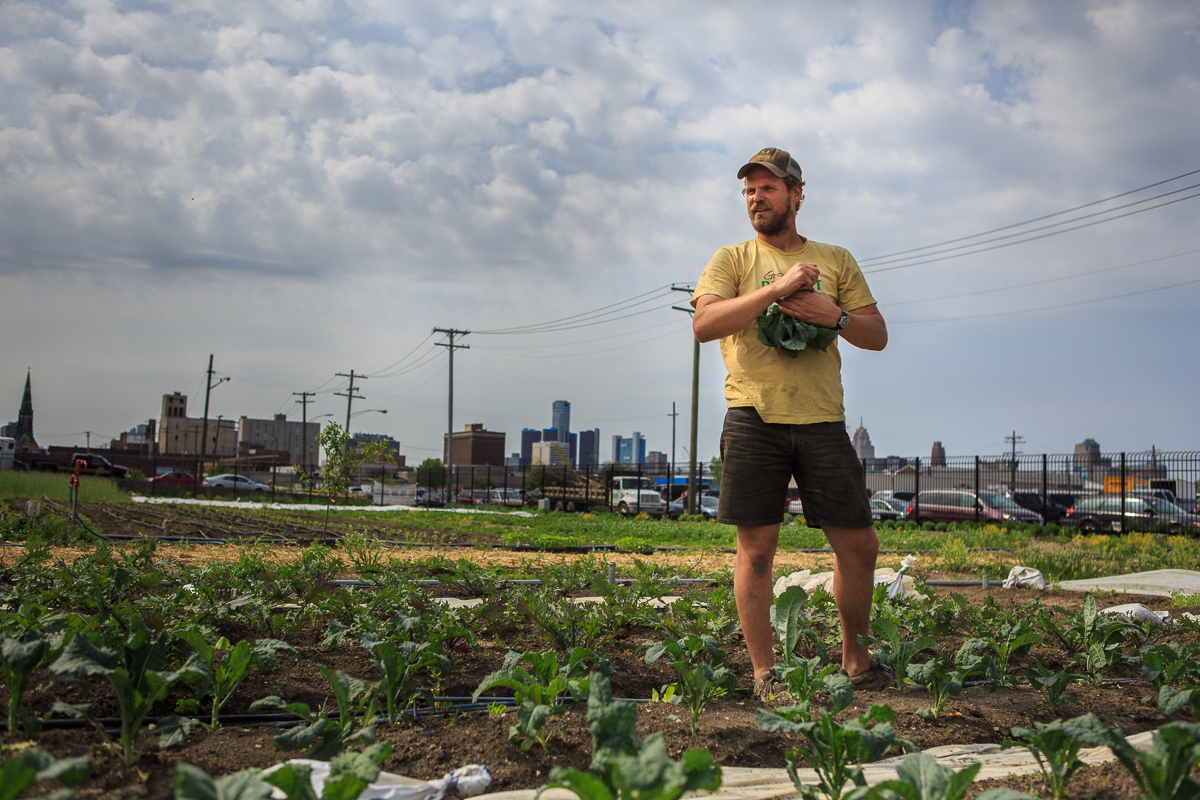 Devin Foote, Greening of Detroit
Devin Foote, Urban Farm Operations Manager at Greening of Detroit, at the Detroit Market Garden in Detroit's Eastern Market district.
The Broken Shaker, a James Beard Award Semi-finalist bar, is one of several reasons to stop at The Freehand hotel and hostel. This loveseat boasts a view of the on-site garden, a source of hand-crafted cocktails and dishes at the 27 Restaurant and Bar.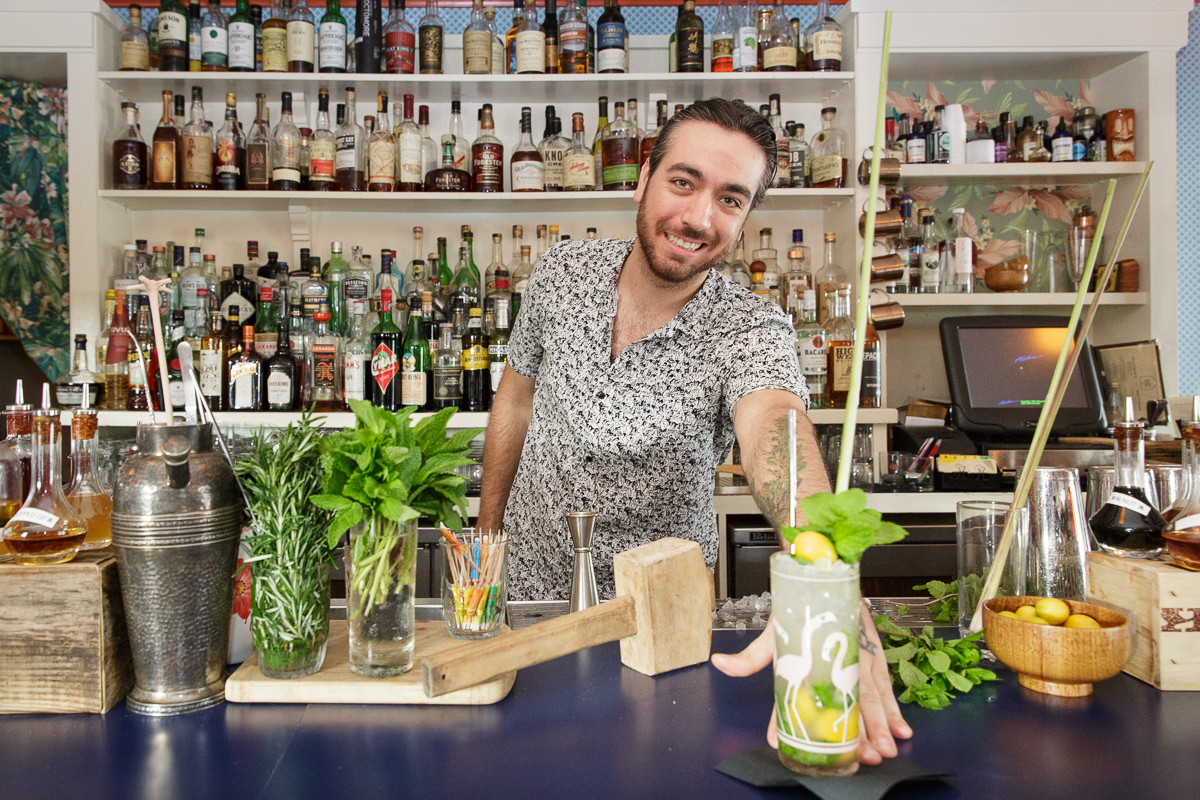 Most produce loses 30 percent of nutrients three days after harvest. Not to worry at Miami's Broken Shaker, where Randy Perez picks mint, kumquats and lemongrass moments before making his signature mojito.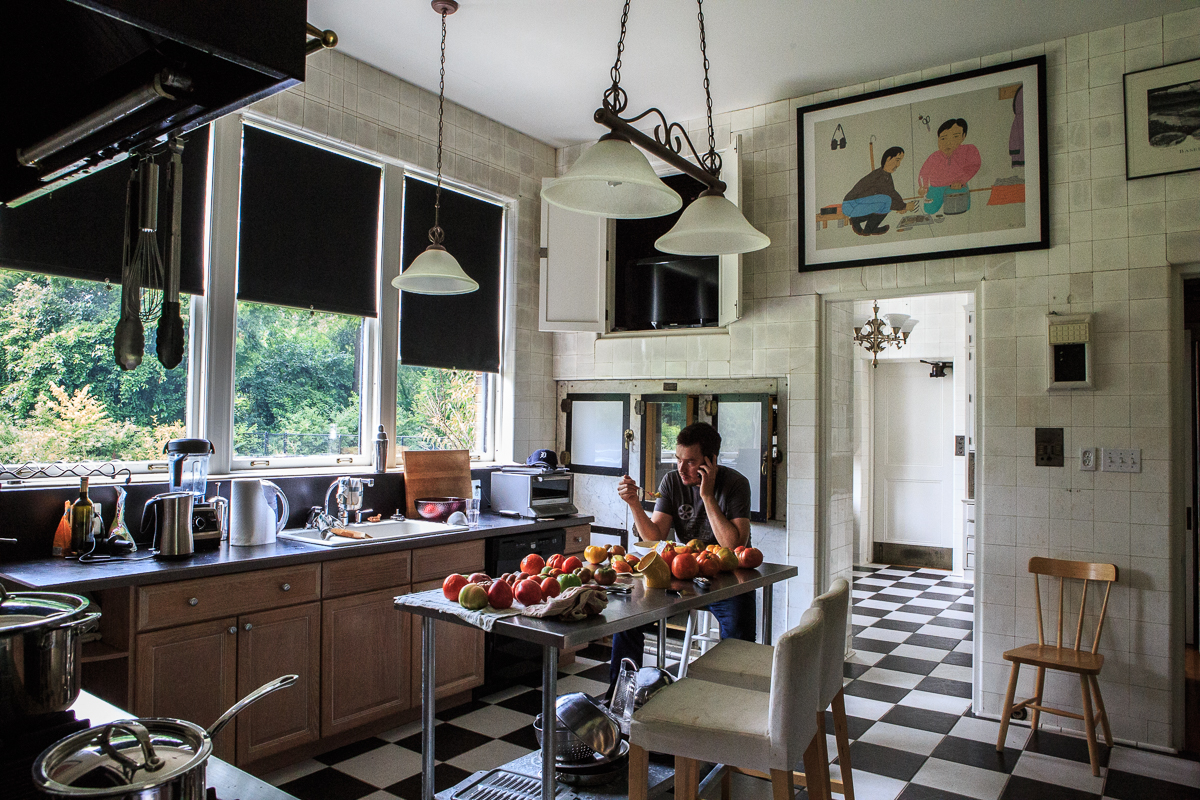 Zak's Crop
Detroit Bikes founder and urban gardener Zak Pashak, at home in the Boston-Edison historical district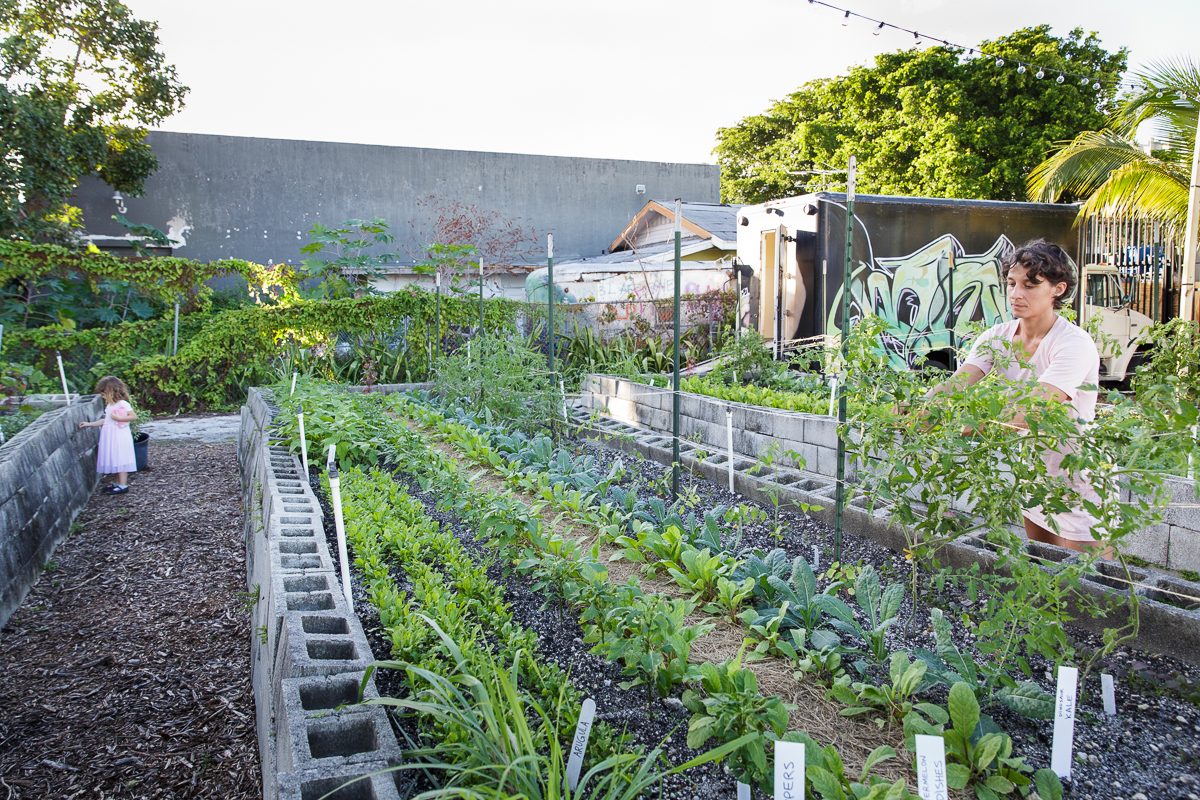 Across from the Rubell Collection, refuel at The Wynwood Yard's food trucks. Dubbed a culinary incubator, The Yard officially opens this month with communal tables, urban gardening lectures and a container-home prototype from startup WynBox. We recommend the plant-based bowls and juices from Della Test Kitchen. The Yard's raised-bed herbs and produce are cultivated by Tiffany Noe and Muriel Olivares (pictured with daughter) of Little River Cooperative.
LIttle River's Muriel Olivares and her daughter Bimini check on crops at the newly planted raised beds in Wynwood Yard.
"The bees have had a crazy-good year," according to bee whisperer and Rockaway force of nature David Selig.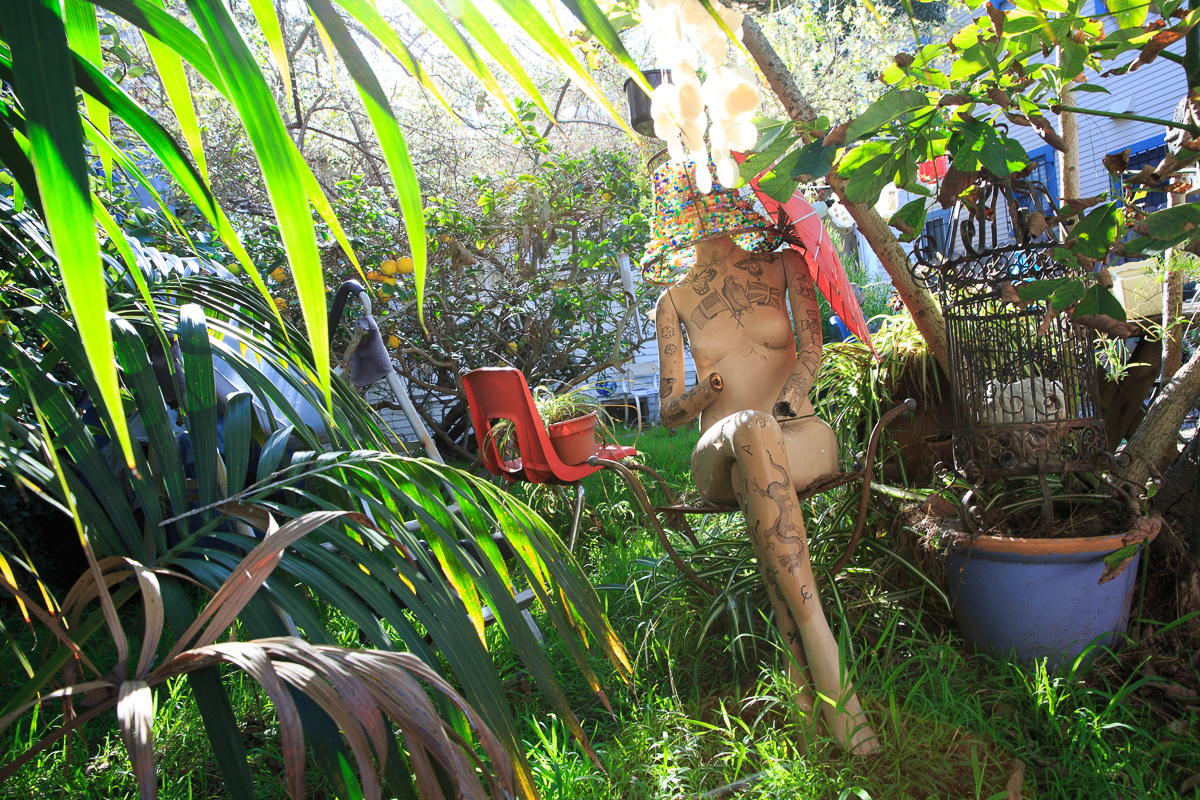 Sculpture and citrus are ready for harvest in a Los Angeles back yard garden.
Urban Grown